Lake View Hotels Near Udaipur
Lake View Resorts in Udaipur
About 50 Kms from Udaipur, a beautifully scenic road among the rolling hills passes through verdant forests alive with birds and fauna as well as best hotels in Udaipur for family The air is fragrant with the sweet smelling Mahua trees and in the wet season, the gurgling of the numerous twinkling streams keep you company.
Discover Charming and Romantic Place at Udaipur
Do you wish to visit a charming and unique spot? Do you look at the best destination for an enjoyable journey? Of course, you can visit Udaipur and locate a marvelous attraction. It is a possible destination for travelers to discover the rich culture and tradition.
In the present time, most of the palaces turn into a luxury hotel. There is also an interesting story behind in palace. The travelers can indulge in a great picnic from this destination. You can consult with the travel operator and pick up the possible package. You can access a pleasurable stay at the best hotel.
We provide room in the different option that impresses guest to stay. If you decide to visit Udaipur, you can immediately visit our hotel and book a room right now. The palace hotels in Udaipur are very useful for people to enjoy their stay without any obstacle. This destination manages the distinctive character that stands out from others. It is advisable for people to know the best time for visiting such destination. We set up the room with an incredible atmosphere that lets travelers to stay comfortably. You can visit the beautiful lakes like Pichola Lake, Udai Sagar Lake, Rajamand Lake, and so on.
Enjoy a fabulous vacation
It is the best destination for travelers to explore the royal residence, beautiful excellence, and others. You can book the accommodation at luxury hotels near Udaipur. We offer a room with a romantic setting. The destination is popular because of a watercourse and beautiful lakes. The picturesque lake helps you to enjoy the stunning view of the mountain. It becomes a dream destination for many travelers right now. You can get in touch with our site and get the important details about fair and others. The travelers must check the availability of room in our hotel via the official portal.
We also arrange the best guide to visit in and around the city. You can get the complimentary service until finish the trip. The hotels in Udaipur provide a scenic and romantic setting of room with a luxury facility. You can explore more about the hotel by visiting the official site. The travelers can enjoy the different activities here and realized a pleasurable journey. So, you can read the review and compare rooms to book best one. The travelers can book the best one that stunning for a peaceful stay.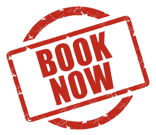 Read Reviews, Compare Prices & Book on
TripAdvisor